LOVE AND WILL OF GOD ARE ON PAR WITH EACH OTHER
FROM THE BOOK OF HEAVEN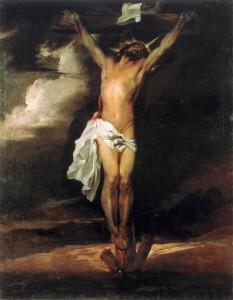 V33 – 10.20.35 – "My daughter, Love and Will of God are on par with each other, they never separate, and they form one single Life. In fact, My Will Created, Operated, so many things, but It Created and Operated Loving. Nor would it have been Works Worthy of Our Infinite Wisdom, if We did not Love what had been Created by Us. Therefore every created thing, even the littlest, possesses the source of Our Love, and it has a sigh, a heartbeat, a continuous voice: Love. I am Divine Will and I am Holy, Pure, Powerful, Beautiful. I am Love and I Love, nor will I ever cease Loving, in so far as everything is not converted into Love.
            "See, therefore, My daughter, My Divine Will first Loved and then It Created what It Loved. Love is Our Breath, Our Heartbeat, Our Air. And since air is communicative and there is no person or thing that can flee from air, so Our Love, True Air, invests everyone, Loves everyone and everything. With Right It wants to lord over everything and It wants to be Loved by everyone. And It feels taken away from It the Breath, the Heartbeat, the Air, the Life, when It is not Loved, and they hinder Its Communicative Virtue.
            "Now, if the creature does My Will and she does not Love, one cannot say with deeds that she does My Will. Perhaps it will be Will of God by circumstance, by necessity, by time, because only the Divine Love has the Unitive Virtue that unites and centralizes everything in My Divine Will in order to form Life. Then lacking My Love that alone knows how to render and Transmute the creature into adaptable material in order to form of her the Life of the Divine Will, she would be like a hard object that cannot receive any impression of the Supreme Being. And My Love that, like cement, can fill all the wounds of the human volition, renders her moldable in a way that It can give the form that It wants, and Imprint Itself as Seal of the Divine Life.
            "Therefore, Will of God and Love are inseparable. If you will do My Will you will Love, and if you Love you place My Will in safety in you. The one and the other give each other a hand. My Will Creates, Love lends Itself as material in order to undergo the Creating Act so as to put forth Our Most Beautiful Works. Therefore, when We are not Loved We become delirious, We feel Our arms broken, Our Creative Hands do not find the material in order to form Our Life in the creature. So We run together in Loving each other. We always Love and We are both Happy. Rather, if you will Live in My Volition, I will place My Love at your disposition and you will have in your power heroic and Incessant Love that never says 'enough.'"