WE ARE ALL CALLED TO BE HOLY
Vatican City, 19 November 2014 (VIS) – "…Firstly, we must take into account that sanctity is not something that we procure, that we obtain ourselves through our qualities and capacities. Sanctity is a gift, it is the gift that the Lord Jesus gives to us, when He takes us with Him and clothes us in Himself, making us like Him," he said. "Sanctity is the most beautiful face of the Church: it is rediscovering oneself in communion with God, in the fullness of His life and His love. … It is not the prerogative of the few: sanctity is a gift that is offered to all, without exclusion, and which therefore constitutes the distinctive characteristic of every Christian".
"To be holy", he continued, "it is not necessary to be bishops, priests or religious. … We are all called to be holy! … It is by living with live and offering one's own Christian witness in our everyday occupations that we are called to become holy; and each person in the condition and in the state of life in which he finds himself": consecrated persons, married couples, unmarried baptised persons, parents, grandparents, catechists, educators and volunteers. "Every state of life leads to sanctity, if lived in communion with the Lord and in the service of one's brethren".
Pope Francis urged those present to examine their consciences, asking how they could respond to the Lord's call to sanctity. He emphasized that when the Lord calls us to be holy, he does not ask us to do something weighty or sad, but rather offers us an invitation to share in his joy. "If we understand it in this way, everything changes and acquires a new meaning, beautiful, starting from the little things of everyday life. … And each step towards sanctity will make us better people, free of selfishness and self-centeredness, and open to our brothers and their needs". He added, "we do not walk the path of sanctity alone, each for himself, but rather together, in that single body that is the Church, loved and sanctified by the Lord Jesus Christ", and concluded by encouraging those present to continue on this path.
FROM THE VIRGIN MARY IN THE KINGDOM OF THE DIVINE WILL
Day Seventeen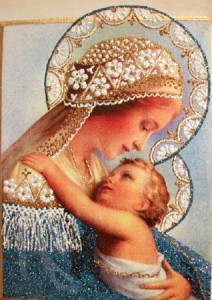 "Oh, had I (Mary) wanted to put in one act of my human will, even in the aspect of not wanting to know man, I would have sent to ruin the plans of the coming of the Word upon earth! Therefore, it is not the diversity of states that prejudices sanctity, but the lack of Divine Will, and of the fulfillment of one's own duties to which God calls the creature. All states are holy, marriage too, provided that the Divine Will is present, as well as the exact sacrifice of one's own duties. But the great part are indolent and lazy, and not only do they not become saints, but of their own state, some make a purgatory, and some a hell."
FROM THE BOOK OF HEAVEN
V9 – 3.23.10 – "..My Will is Perennial Communion; even more, Eternal – entering Eternity in Heaven.
V23 – 9.28.27 – I was feeling all abandoned in the Supreme Fiat, but in the midst of the perfection of a Will so holy I felt imperfect, bad; and I thought to myself: "How can it be that my Beloved Jesus tells me that He makes me live inside His Divine Volition, and yet I feel I am so bad?"
And my adored Jesus, moving in my interior, told me: "My daughter, in My Divine Will there can be neither imperfections nor badness. My Will has the purifying virtue, and destroyer of all evils; Its light purifies, Its fire destroys even the root of evil; Its sanctity sanctifies the soul and embellishes her in a way that she must serve to make It happy and to let It take all Its delights with one who lives in It.
"Nor does It admit to live in My Divine Volition creatures who may bring imperfections and bitternesses within them; those would be things against Its nature, and therefore It could never admit them to live within Itself. Rather, what you say are impressions of uglinesses, of imperfections, of badnesses; and My Will uses them as footstool or as earth that It keeps under Its feet, and without even looking at them, It thinks about enjoying Its little daughter and placing on her lap Its acts, Its joys, Its riches to make her happy, so as to be able to enjoy from her happiness.
"My Will gives what It has, and does not admit within Itself things, even the slightest, that do not belong to It. Therefore, one who wants to live in It must enter into It completely naked, because the first thing that My Volition does is to clothe the soul with light, embellish her with Divine raiments, and impress on her forehead the kiss of perennial peace, of happiness and of firmness. What is human has nothing to do within It—it has neither life nor a place, and the soul herself feels such disgust for what does not belong to My Volition, that she would lay down her life rather than take part in what does not belong to the sanctity of My Divine Will."
Then, I continued my abandonment in the Divine Fiat, and my sweet Jesus added: "My daughter, My Divine Will was given from the very beginning of Creation as life of the creatures, and It took on the commitment to maintain this life in them whole, beautiful, in its full vigor, administering, in each act of creature, a Divine Act of Its own—an act of the height of Its sanctity, of Its light, of Its power and beauty. It would place Itself in waiting—waiting for their act in order to give Its own, in such a way as to make in it a portent of Divine Life worthy of Its power and wisdom.
V23 – 10.30.27 – I was feeling all abandoned in the Divine Fiat, and I felt my poor mind as though soaked with the light of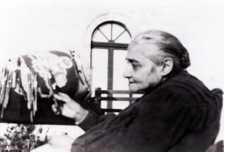 Its sanctity, beauty and indescribable happiness. To possess the fount of all goods, to enjoy the expanse of the infinite seas of all joys, to possess all the attractions of inexhaustible beauties, of Divine Beauties, to the point of enamoring God Himself, and to live in the Divine Volition by letting It reign in one's soul, is all the same.
Will of God, how lovable, adorable, desirable You are—more than my very life. Your reigning is reign of light, that has the power of emptying me of what does not belong to its light; it is reign of sanctity, that transforms me, not in the sanctity of the Saints, but in the sanctity of my Creator; it is reign of happiness and of joy, that puts to flight, away from me, all bitternesses, troubles and bothers. But how can the creatures ever dispose themselves, and merit receiving a Kingdom so great?
V23 – 3.8.28 – So, while my mind wandered within the works of the Divine Volition, my sweet Jesus, moving in my interior, told me: "My daughter, Our Paternal Goodness created man to keep him on Our Paternal Knees, for Us to enjoy him continuously, and for him to enjoy himself perennially with his Creator. And so that his enjoyments and Ours might be stable, We kept him on Our Paternal Knees; and since Our Will was to be his also, It brought the echo of all Our Acts into man's inmost being, whom We loved as Our child. And Our child, in hearing Our echo, acted as the repeater of the Acts of his Creator. What contentments did not form between him and Us, as this creating echo of Ours resounded in Our child's inmost heart, forming in him the order of Our Acts, the harmony of Our Joys and Happinesses, the image of Our Sanctity. What happy times for him and for Us.