FROM THE BOOK OF HEAVEN
Excerpt from V26 – 5.16.29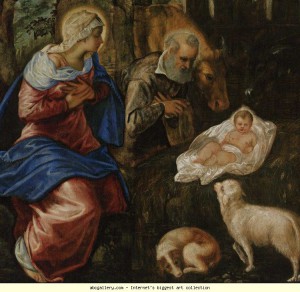 "My daughter, if you knew the ardor of My Love that I feel, because I want to establish the Kingdom of My Divine Will upon earth, so as to realize the only purpose for which man was created. In fact, in everything that has been done by the Divine Persons, from the time when the world was created, and in what We will do, Our Principle will always be that one—nor will We ever cease it—that man return into the inheritance of the Kingdom of Our Fiat, that he rejected from Us.
"This is so true, that in My very Incarnation, when I descended from Heaven to earth, the First Purpose was the Kingdom of My Divine Will; it is into Its Kingdom—that is, in My Immaculate Mother who possessed It—that I directed My first steps; My first dwelling was within Her most pure womb, in which My Fiat held Its absolute dominion and Its Kingdom, whole and beautiful. And in this Kingdom of My Will that My Celestial Mama possessed, I began and I formed My Life down here—made of pains, of tears and of expiations. I knew that I was to be the Jesus neglected, unloved, nor sought for, but I wanted to come because I could see through the centuries how My coming upon earth was to serve to form the Kingdom of My Divine Will and, by necessity, I was to redeem them first in order to obtain My first Purpose.
"And so, even from that time, I descended from Heaven in order to come to find, to search for and to clasp to My breast the children of My Kingdom, who would search for Me, love Me, recognize Me, to the point of being unable to be without Me. Therefore, in what I did and suffered, I put a mark and I said: 'Here I shall wait for the children of My Will; I shall embrace them, we shall love one another with one single love, with one single Will.' And for love of them, My pains, My tears, My steps, My works, changed for Me into refreshment, into joy for My Heart drowned with love.